Found yourself an extra room in the house? Oftentimes, these undefined spaces become storage areas for unwanted items that eventually become forgotten. Don't waste the space and transform that spare room into a sanctuary for your hobbies. You'll be adding value to your property, plus you'll have enough space to enjoy your interests to the fullest.
Home Gym
Maybe you need more motivation to start working out. Having a room for working out saves you the trouble of rearranging the furniture every time you want to spread the yoga mat. You can also furnish and design the home gym to make it more conducive to physical activities, such as a big mirror, music player with excellent speakers, sports memorabilia, fitness equipment, or whatever you can think of. It's your room!
Game Room
Set a room entirely for gaming activities and you'll find yourself organizing poker nights with friends more often. No more dining tables—purchase a real poker table, poker chips, game cards, the works—and you'll have yourself your very own casino at home.
Playroom
If not you, then maybe the kids need an extra room for their toys and gadgets. No more tripping over their dolls or toy cars when they can all hang out in the playroom. This is also a great way to separate the bedroom (for sleeping) and the play room (for rambunctious behavior). It'll also be much easier for you to clean and organize the kids' bedrooms.
Home Office
Get some peace and quiet when you're working on business-related emails and tasks in your very own home office. Desks, computers, printers, chairs, shelves—you can let the other rooms in the house breathe once you move these to your little office. Style it up with new office furniture from Corporate Office Interiors and achieve some Wall Street atmosphere in your very home.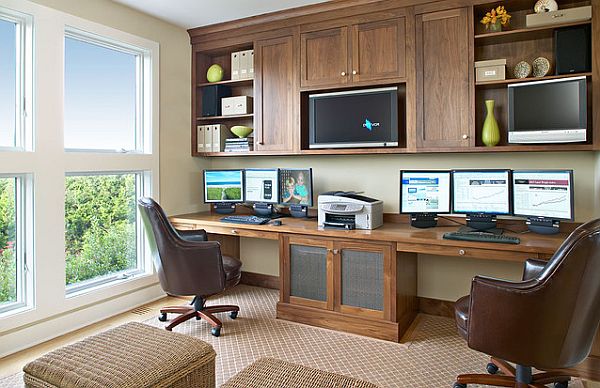 Guest Room
A favorite choice by many homeowners is having a guest room. It's certainly the best solution especially when you often have family and friends visiting during the weekend. Having a guest room will be more hospitable than a couch, don't you think? Plus, you won't have to give up watching late-night TV in the living room when you have guests over. The guestroom closet also provides additional space for linen and winter clothes.