Posts Tagged 'home improvement'
Spring has sprung, which means millions of Americans have begun their annual round of spring cleaning tasks. While dusting, vacuuming, and getting rid of unwanted clutter often comes to mind, there are several other home maintenance tasks that are often forgotten. Here are our tips on how to get your home ready for warm weather.
Continue reading "How to Get Your Home Ready for Warm Weather" »
Don't' wait to "go green" in your primary residence, or in your vacation home. It's not necessary to buy or build a new property to begin making important changes in your home and life that are better for the environment.
A home appraisal is a guessed estimate on how much a house is worth. An appraiser is a person that comes through the home and looks around to estimate its potential value. An appraiser looks at everything about a home from its square footage to its lawn. Getting a home appraisal is an important thing to do for someone who is trying to sell their home. For home sellers, it is important for your house to be on the market for the highest amount possible. If you are selling your home, here are a few things to do to ensure a higher price of your home during a home appraisal.
De-icing your driveway is no easy task. We're right in the heart of winter right now, and much of the northeast and midwest have been seeing heavy snow storms. Much of Illinois, Indiana and Michigan are about to get hit with a snow storm within the next couple days. Unfortunatley for many of us in these regions, that means unruly snow mixtures accumulating on our driveways and sidewalks. Continue reading "The Best Ways to Get Rid of Thick Ice on Your Driveway" »
With fall here, that can only mean one thing: winter is around the corner. Winterizing your home can be tricky, especially if you live in an older home with poor insulation. Whether you live in a 150-year-old home or a new family starter, you should consider the many ways to begin preparing your house for the coldest months of the year. Without proper winter preparation, you might find unwanted damages to your home and an uncomfortable living space. Here's how you can begin preping your home for the winter: Continue reading "10 Ways to Prep Your Home for Winter" »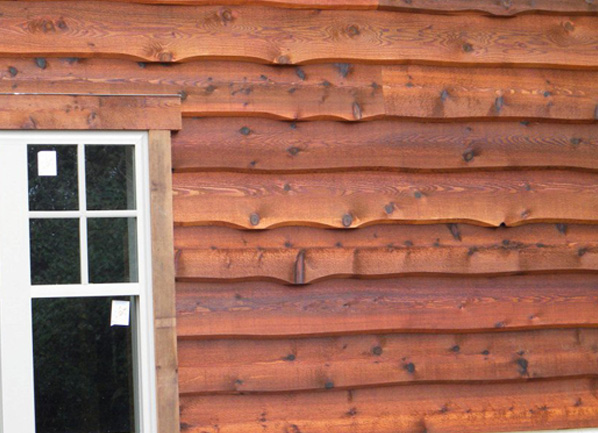 One unique way to make your home stand out in a neighborhood of homes clad with vinyl siding, is to invest in cedar siding. Cedar siding is not only beautiful but also practical with a variety of benefits for choosing to equip your home with it. Wood shingles are usually made from western red cedar, cypress, pine, and redwood trees according to the National Roofing Contractors Association. Cedar can be cut into planks that are fit together as well as shingles, allowing it to be used for home siding. Here are some of the benefits of cedar siding to help you decide if it is right for your home. Continue reading "The Benefits of Cedar Siding" »
Although it may be hard to believe as we shiver our way through winter, spring showers aren't really that far away. The sooner you begin to spring-proof your home, the better off you and your basement will be. There are many easy steps you can take that will help ensure that you and your belongings will avoid destruction.
Continue reading "Preparing Your Home for Spring Rainfall" »
Remodeling an old bathroom sounds like a job for professionals, but homeowners can have a few reservations hiring one. The labor cost plus the materials can be overbearing and beyond the means of an average income earner.  Bathroom remodeling, however, is a serious business. If done incorrectly, the cost will double and the value of the house may also suffer. When planning the upgrade, think about the pros and cons of having a professional take over. Continue reading "Bathroom Remodeling: DIY or Call a Professional?" »
Found yourself an extra room in the house? Oftentimes, these undefined spaces become storage areas for unwanted items that eventually become forgotten. Don't waste the space and transform that spare room into a sanctuary for your hobbies. You'll be adding value to your property, plus you'll have enough space to enjoy your interests to the fullest. Continue reading "What to Do with a Spare Room" »
The two most popular kitchen countertops in the home improvement industry today are quartz and granite. Both beautiful and classy, it's no wonder that homeowners have a hard time choosing between these two materials. Let's list down the pros and cons of each one, and hopefully it could help you figure out what to install.
Continue reading "Is Quartz Better Than Granite for Kitchen Countertops?" »