Trends come and go like seasons. Some people partake in trends, and others stick to what they are comfortable with as the trends pass. One of the trendiest places can be your office, whether it is your corporate office of your home office. For some people, their work space impacts the quality of the work they do. Check out the corporate office trends of this year that you could implement in your home office today!
Let's face it, it is 2016 so that means that there are a lot of electronics and wires on your desk. Your computer and your phone all have wires that connect to them, and you can't forget about their chargers too. An office trend for 2016 is keep the wires underneath your desk to avoid clutter on top of your desk.
For some people, their career is their life. That means when they have to work through all seasons, even summer. An office trend is to bring the outdoors inside. Not only do plants add color and fresh air to the office, seeing plants and flowers inside the office on a really nice day tends to keep people motivated when they are stuck in the office.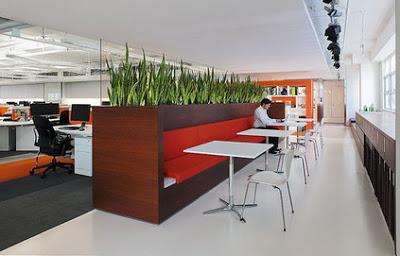 The typical colors you see in an office are usually white, grey, black, or brown. A recent trend a few years back for offices is to include a dry erase board or white boards somewhere in their office. The only thing about that is that you are adding more white to your already white office! A trend for 2016 is to include colorful dry erase boards to brighten up the office.
It seems that now a days, people are spending more time in the office. This means that they are spending a lot of time sitting down. A new trend is to have desks that allow you to stand and still get work done. This is a good trend to consider in your home office if you are someone who likes to move around a lot and be on your feet.
In 2016, more people are becoming more open to having open office space instead of the typical individual office set up. This allows employees to easily access other people and ask questions. This trend also adds a friendlier vibe to an office.
This guest post is contributed by Corporate Office Interiors, one of the best furniture stores to buy work space furniture from in Lansing, MI.