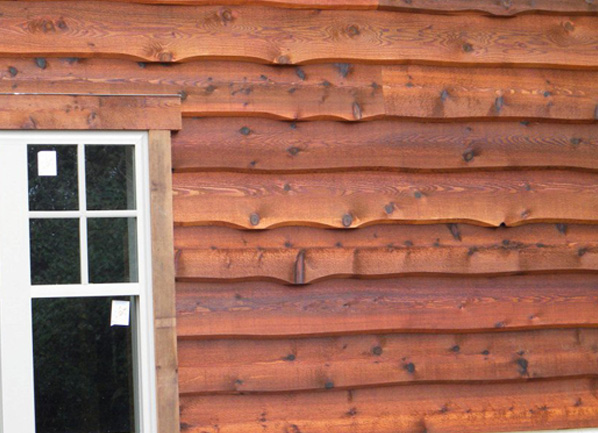 One unique way to make your home stand out in a neighborhood of homes clad with vinyl siding, is to invest in cedar siding. Cedar siding is not only beautiful but also practical with a variety of benefits for choosing to equip your home with it. Wood shingles are usually made from western red cedar, cypress, pine, and redwood trees according to the National Roofing Contractors Association. Cedar can be cut into planks that are fit together as well as shingles, allowing it to be used for home siding. Here are some of the benefits of cedar siding to help you decide if it is right for your home.
Beautiful
Cedar siding, as previously mentioned, is a beautiful addition to your home. The unique tones and patterns of untreated cedar siding means no other home will look exactly the same as your's. There is also the option of treating your home with stains, finishes, or oils to create a variety of different unique looks and colors. Cedar siding is timeless and goes well with all home styles.
Durable
Cedar is naturally water resistant making it a safe choice for your home's siding. It is also naturally resistant to decay and insects, ensuring its long lasting durability. Instead of having to worry about maintaining and replacing your siding, use durable cedar siding.
Safe
When compared to vinyl siding, cedar siding is a much safer choice. During a fire, the chemicals that make up vinyl siding give off harmful, potentially deadly fumes that can injure you and your family. Cedar siding, however, has flame spread and smoke development that are superior to the minimums set by most building codes, according to the Western Red Cedar Lumber Association. 
Environmentally Friendly
Cedar is considered a green and renewable resource, according to the Cedar Shake and Shingle Bureau. This is because new cedar trees are always being planted, making it very renewable. Also, cedar trees are good for the environment because they suck up greenhouse gas emissions that help lead to global warming.
No matter what kind of look you're going to for with your home, cedar siding is all around the best choice for all these reason and more. If you want to make your home unique, as well as practical and environmentally conscious, choose cedar siding.
About the Author: John is a guest contributor from Michigan Cedar Products, providing top quality products for all your wood needs.